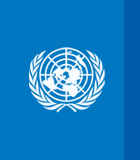 United Nations Military Observer Group in India and Pakistan (UNMOGIP)
JOB OPENING- Telecommunication Assistant, GL-4  ISLAMABAD
Issuance Date: 08 September 2019
Deadline Date: 22 September 2019
Type of contract: Fixed Term Appointment
Department: Field Technology Section (UNMOGIP)
Title: Telecommunications Assistant
Grade: GL-4
Duty Station: Islamabad, Pakistan
Org. Setting and Reporting:
This position is located in the Field Technology Section of the United Nations Military Observers Group in India & Pakistan (UNMOGIP) in Islamabad. The Telecommunication Assistant shall perform the functions in areas of Administration, Operations Support, Billing and Assets Management.  The incumbent perform the duties under the direct supervision of the Client Support and Service Unit Supervisor, and the overall supervision of Chief Field Technology Section.  Within delegated authority, the Telecommunication Assistant shall be responsible for the following duties:
Main Duties and Responsibilities:
Administrative and Operations Support: Perform various actions related to administration of the Field Technology Section including Budget, Human Resources and General administrative duties; - Monitor accounts and payments to vendors and individual contractors for their services; - Monitor status of expenditures and allotments through Enterprise Resource Planning System, records variations, update budget tables, consolidate data received and provide support to higher-level staff with respect to budget reviews; - Review requisitions for goods and services to confirm (a) that correct objects code of expenditures have been charged, and (b) funds are available for goods and services; - Coordinate regularly with service units and liaises as needed with internal team members; - Update Visio Diagrams/Maps/Charts on a regular basis; - Perform the role of Section Interpreter/Translator from Urdu to English and vice versa with reference to meetings with Government Officials, Contractors and other Local Vendors who have business with the Section.
Telephone Billing:  Processing invoices of telephones, cell phones and satellite-based phones (ie. Inmarsat, Iridium, Thuraya, etc.) for certification and settlement; - Maintain and record invoices and payments assuring accuracy and completeness of documents for Telephone accounts as well as for internet accounts (if any); - Prepares recurring reports on telephone lines, noting problems resulting from excess expenditures; - Calculate and compile cost estimates and assist in preparation of reports; - Prepare telephone accounts statements for Finance Section's action and salary recoveries; - Maintain and update computer databases of PIN (Personal Identification Number) code users; Liaises with Local and Field Stations Offices to ensure prompt settlement of bills; - Liaises with officials from Telephone Services Providers and Mission's staff members in connection with telephone related matters and compliance with standing instructions and procedures; - Verify users telephone accounts for check-out clearance prior to separation of staff from the Mission; - Prepare business-related memoranda and facsimile correspondence in response to queries from Telephone Service provider companies, Internet Service providers and staff members.
Assets Management: Assist in the receiving, inspecting and verification of all incoming ICT assets and supplies; - Issue FTS equipment and enter the record in ERP system; - Update and administer assets databases, tracking life cycle of all assets; - Assist in conducting regular stock taking of FTS expendable items in warehouse /stores; - Assist in conducting periodic inventory of FTS Non-Expendable and update records in the system by processing issue vouchers to individual end users; - Assist in raising shopping carts in ERP system.
Other duties and responsibilities:  Assist in formulating technical training curriculum and conduct in-house, in-briefing training programs for Staff members and Military Observers; - Assist with the regular schedules and preventive and corrective maintenance on ICT equipment; - Assist in preparation of the schedule of deliveries of equipment to users and coordinates return of FTS equipment to warehouse.
Competencies:
Professionalism: Shows persistence when faced with difficult problems or challenges. Shows pride in work and in achievements; demonstrates professional competence and mastery of subject matter; is conscientious and efficient in meeting commitments observing deadlines and achieving results; is motivated by professional rather than personal concerns; shows persistence when faced with difficult problems or challenges; remains calm in stressful situations. Takes responsibility for incorporating gender perspectives and ensuring the equal participation of women and men in all areas of work.
Technological Awareness: Keeps abreast of available technology. Understands applicability and limitations of technology to the work of the office. Actively seeks to apply technology to appropriate tasks. Shows willingness to learn new technology. Teamwork: Works collaboratively with colleagues to achieve organizational goals. Solicits input by genuinely valuing others' ideas and expertise; is willing to learn from others. Places team agenda before personal agenda. Supports and acts in accordance with final group decision even when such decisions may not entirely reflect own position. Shares credit for team accomplishments and accepts joint responsibility for team shortcomings.
Qualifications:
Education:    
High school diploma or equivalent.  Fluency in spoken and written English and Urdu.    
Experience:   
A minimum of 3 years relevant working experience in the field of Administration and Telephone billing.  Experience in Asset Management is desirable. Strong skills in drafting correspondence and the use of spreadsheets, and word processing applications are required.  
Language:
English and French are the working languages of the United Nations Secretariat. For the post advertised, fluency in oral and written in English and Urdu is required. Knowledge of another official United Nations language is an advantage.
Closing date:  22 September 2019
Applicants must apply by completing UN Personal History Profile (PHP) and forward your completed UN PHP application together with cover letter to unmogip2@un.org, Only applications received on the PHP format by the closing date will be accepted.
Please complete the UN Personal History Profile (PHP) on INSPIRA at https://inspira.un.org/. 
Instructions on completing the PHP are available in below link.
https://unmogip.unmissions.org/sites/default/files/instructions_for_how_to_create_php_on_inspira_1.pdf
Qualified female candidates are strongly encouraged to apply.
United Nations Considerations:
According to article 101, paragraph 3, of the Charter of the United Nations, the paramount consideration in the employment of the staff is the necessity of securing the highest standards of efficiency, competence, and integrity. Candidates will not be considered for employment with the United Nations if they have committed violations of international human rights law, violations of international humanitarian law, sexual exploitation, sexual abuse, or sexual harassment, or if there are reasonable grounds to believe that they have been involved in the commission of any of these acts. The term "sexual exploitation" means any actual or attempted abuse of a position of vulnerability, differential power, or trust, for sexual purposes, including, but not limited to, profiting monetarily, socially or politically from the sexual exploitation of another. The term "sexual abuse" means the actual or threatened physical intrusion of a sexual nature, whether by force or under unequal or coercive conditions.  The term "sexual harassment" means any unwelcome conduct of a sexual nature that might reasonably be expected or be perceived to cause offence or humiliation, when such conduct interferes with work, is made a condition of employment or creates an intimidating, hostile or offensive work environment, and when the gravity of the conduct warrants the termination of the perpetrator's working relationship.  Candidates who have committed crimes other than minor traffic offences may not be considered for employment. 

Due regard will be paid to the importance of recruiting the staff on as wide a geographical basis as possible. The United Nations places no restrictions on the eligibility of men and women to participate in any capacity and under conditions of equality in its principal and subsidiary organs. The United Nations Secretariat is a non-smoking environment.

The screening and evaluation of applicants will be conducted on the basis of the information submitted in the application according to the evaluation criteria of the job opening and the applicable internal legislations of the United Nations including the Charter of the United Nations, resolutions of the General Assembly, the Staff Regulations and Rules, administrative issuances and guidelines. Applicants must provide complete and accurate information pertaining to their personal profile and qualifications, including but not limited to, their education, work experience, and language skills.  Applicants will be disqualified from consideration if they do not demonstrate in their application that they meet the evaluation criteria of the job opening and the applicable internal legislations of the United Nations. Applicants are solely responsible for providing complete and accurate information at the time of application: no amendment, addition, deletion, revision or modification shall be made to applications that have been submitted. Candidates under serious consideration for selection will be subject to a reference-checking process to verify the information provided in the application.
THE UNITED NATIONS DOES NOT CHARGE A FEE AT ANY STAGE OF THE RECRUITMENT PROCESS (APPLICATION, INTERVIEW MEETING, PROCESSING, OR TRAINING). THE UNITED NATIONS DOES NOT CONCERN ITSELF WITH INFORMATION ON APPLICANTS' BANK ACCOUNTS.